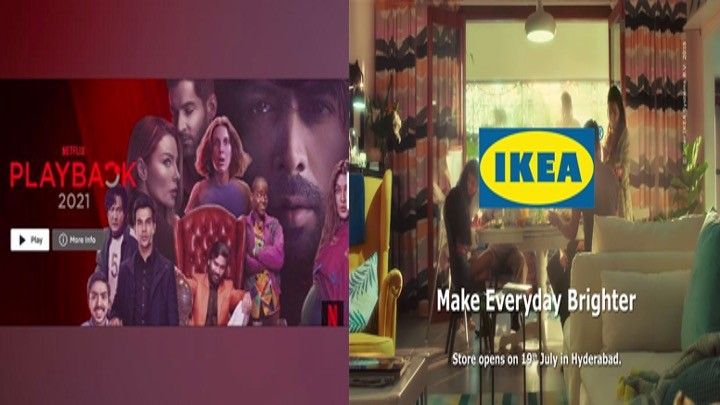 Market entry is never easy. When asked about Netflix's India performance , CEO Reed Hastings used the word – 'frustrating' market. He did not use the words complicated, over competitive or large. It sounded like a problem that he would like to solve quickly but not invest deeply. Indian media is different from digital , it needs deep pockets and a survivor gene , something that Rupert Murdoch and Subhash Chandra imbibe in different ways.
Comparatively , Ikea played a long game in the India market and almost overprepared to play the right game at the right time with Scandinavian precision (or the bone chilling killers of Bordertown type series) . It got the right fillip with GST changes and the growth of the aspirational demographic who used to buy Ikea stuff on their visits abroad.
This classic tale Market Entry 1.0 – like coming of age movie templates repeats itself in market entries by global majors . This is what distinguishes good market entries from bad ones
Deep marketplace understanding = good market entry
Ikea knew that Indians don't like DIY part of furniture fixing. Hence Ikea tied up with Urban Company with a menu card pricing to fix the furniture post delivery. In cities where it is not ready and people are weary of driving long distances like Bangalore, it started with e-commerce first approach. In markets where it got the first launch right, it expanded rapidly such as Mumbai. A great playbook. It hired the team 3 years before any operations in India to study the market and invest rightly
However Netflix still does not have the content pulse or the pricing pulse of India. The content pulse is with broadcasters who in the last 20 years have reached every nook and corner of India and know what works in Tamilnadu vs Faridabad . They know how to go deep into an Indian event ( Scam by Applause entertainment) or create an Indianized Bond ( Family Man on Amazon Prime) . The Netflix of India is broadcaster OTT platforms like Hotstar and Zee5 that can also cross subsidize and Amazon Prime has its e-commerce business that also drives indirect subscriptions. Netflix is a standalone offering and a pricey one with no real connect with audiences beyond top cities. Its approach to pricing was kneejerk rather than deeply thought through.
Execution with Indianized product = Local CEO/ team that can drive market entry
Ikea hired a team 3 years before opening its store and has an India CEO. Other digital majors including Facebook and Twitter bit the bullet and hired local CEOs. Facebook did not this till 2018 but realized that it needed to invest differently in this market. Then it was able to acquire stakes in different companies like Meesho , set up India for the long haul much better. As far as I know Netflix is surviving with a VP of Content and VP of Operations who reports to someone in the global office. The first step for Netflix India would be to hire a MD. Only a local MD can make sure Netflix does not release content that is offending local sentiments and manage the conflicts that come with it.
3. Timing is key – big bang vs agile improvements vs knowing when to double down
One cannot succeed in a large market like India without having some headwinds that are favourable. In the case of Ikea, GST changes helped it solve its supply side challenges. Working from home created a need for more utility furniture in Indian households.
Similarly Netflix can wait its time , it can even try to do an acquisition or strategic investment in one of the broadcaster OTT platforms. It can wait for an ecosystem of good content creators to emerge and not have to go to the 'Bandra gang' of movie makers who lack connect with the real India.
Its time for Netflix to play Hungry games not Sacred games in India.