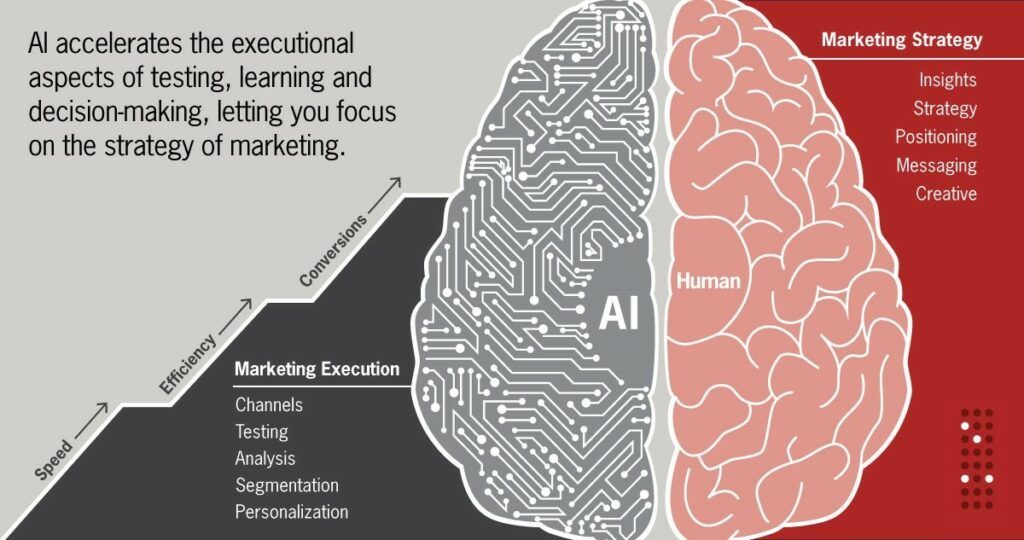 There are more A.I. driven successes in agriculture than marketing . While there are 100s of vendors who claim to be providing AI driven marketing , there are only a handful of companies who have got AI driven marketing right beyond a specific channel of marketing such as email. It seems to be a CEO's bugbear that the CMO org comes up with many invoices for buying various marketing automation tools and requisitions for more data engineers but the CEO seldom gets a thoughtful email from that tool !
So where is it failing ?
Channel specific automation exists but it is silo-ed
Most tools in martech are channel specific. There are good platforms available for email automation, lead generation tools and customer chat channels that can really improve conversion rates and provide some standout customer experiences. However these platforms work in silos and need their own learning set and sometimes in their own data formats. So while your data engineer may have created cohorts from the CRM , those cohorts are not usable readily in some of these tools
2. Not distinguishing task automation vs machine learning driven martech tools
Most companies fall for martech that is essentially task automation with rule based learning and a small AI 'veneer' on top. Unless you have a CMO or CIO org that can evaluate martech tools with a fine comb for the use cases that you really want to solve , you are only creating software bloat in the org. Moreover in APAC, there is the added complexity of having to use tools bought in HQ ( USA) but cannot be made to work here.
3. The data cloud is an 'engineering marvel' or an 'agile platform' but still doesn't support the marketing agility
This is a classic problem in many organizations. Every company with significant consumer facing data has a data cloud but most of them are either supporting only structured data sets or have been designed to keep an army of data analysts writing ETLs active. Sometimes the org may have just followed a consulting firm driven Salesforce implementation. So every time the marketing org asks for an use case , it will be placed in the 'prioritization' queue. Its important for organizations to get the data architecture to support the agility that growth oriented marketing teams need.
4. The hard realities of digital marketing on Google and Facebook have not been addressed
For many orgs , digital marketing = Google and Facebook with some programmatic to appease the agency . While orgs may think that uploading the customer list and creating Facebook custom audiences is a great marketing strategy and ticks the boxes of data driven marketing , its probably the first step in the journey of true marketing automation. The next steps after this journey include marrying first party and third party data for more intelligent prospecting, creation of a campaign automation tool and creating a feedback loop to measure conversions accurately. This is probably the biggest gap in marketing automation today.
5. The data is not ready for marketing automation… yet
This happens, most organizations have less first party data and more importantly actionable data. So how do you create a data funnel before your marketing funnel is as critical , this requires true 'data shepherding' between multiple teams in the organization and this is easier said than done.